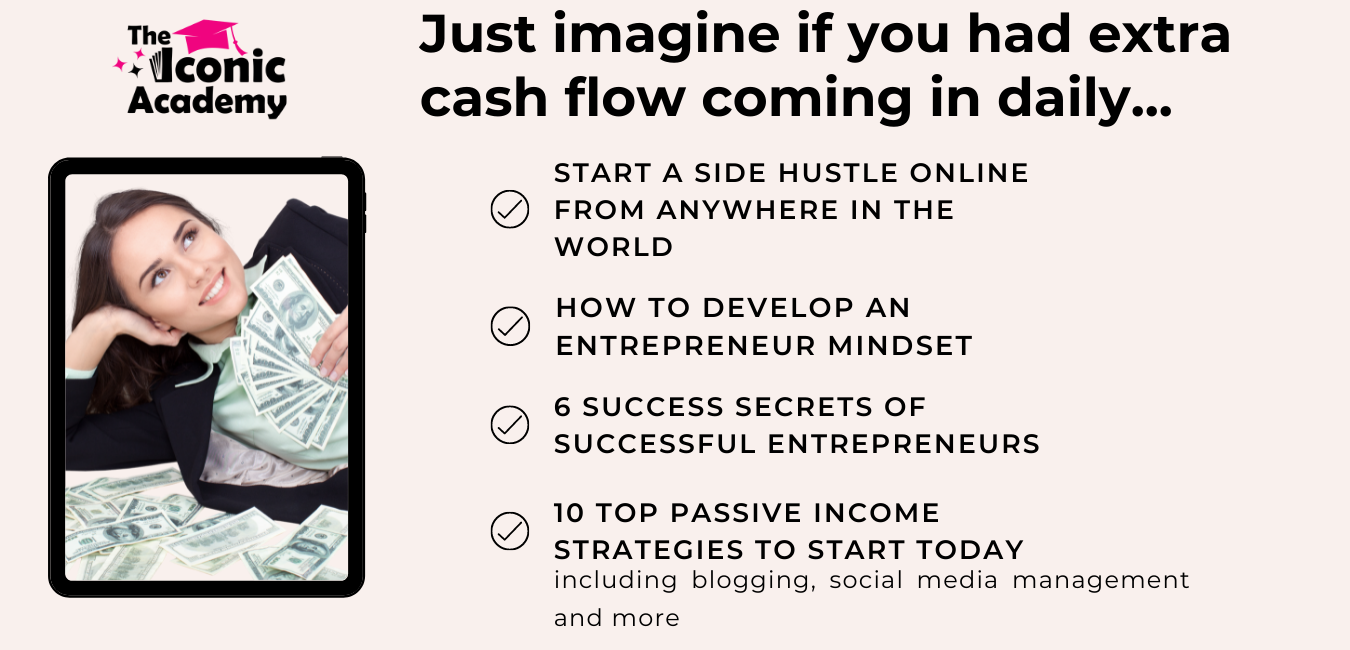 Imagine getting an extra $100, $500, or $1,000 each month from your side hustle. What are you going to do with that kind of money?
What about when your side hustle takes off, and you start getting an extra $5,000 or maybe even $10,000 a month?
All of this is possible in today's online consumer society. It is easier than ever now to become an entrepreneur and become your own boss.
The Side Hustle Secrets Course includes videos, worksheets, and a step by step guide to help you start your side hustle and start earning passive income. This is a self -study course that you can take at your own pace and learning comfort.
Learn about cash flow strategies such as:
blogging
affiliate marketing
social media management
real estate investing and more!
If you are looking to develop multiple streams of income online from your passions, then invest In yourself and enroll today!
Check your inbox to confirm your subscription